Hedwig and The Angry Inch Debut:  March 7, 2019 at The Raleigh Playhouse & Theatre in Beckley WV
From the team that brought you Little Shop of Horrors, FRACK!!, and WVPubfest, comes Hedwig and The Angry Inch!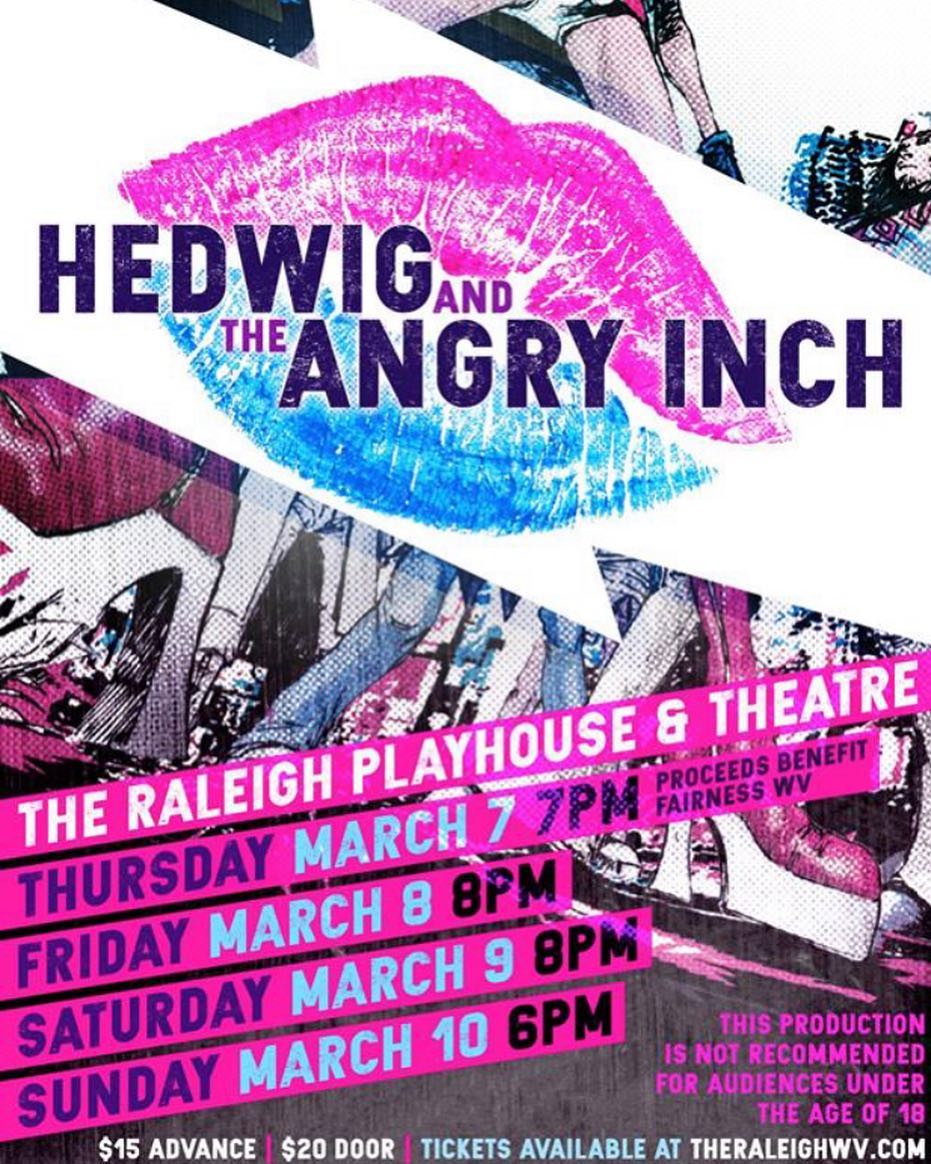 About the story: The cult rock musical about outrageous transgender singer Hedwig and his rock-n-roll band, the Angry Inch (a name inspired by Hedwig's own botched sex change operation), this hilarious play is performed by Hedwig as a rock gig/stand-up comedy routine, backed by his band. A brutally honest musical theatre experience, "Hedwig and the Angry Inch" is a roller-coaster ride; funny, touching, emotionally draining, and ultimately inspiring to anyone who feels life has given them an inch when they deserved a mile.









Starring: Greg Lilly and Emily Hancock – Directed by: Adam Taylor
LIVE BAND featuring:
Jason Lockart (The Kind Thieves, Leeroy Greene & The Meanies)
Bill Fraley (Matt Mullins & The Bringdowns)
Randy Gilkey (The Boatmen)
Dylan McInturff (Matt Mullins & The Bringdowns)
https://www.facebook.com/100023914062987/videos/418267038980428/
­Hedwig and The Angry Inch was presented in conjunction with Fairness WV
Fairness West Virginia (Fairness) is the statewide civil rights advocacy organization dedicated to fair treatment and civil rights for lesbian, gay, bisexual, and transgender West Virginians. Our mission is to ensure LGBT people can be open, honest, and safe at home, at work, and in the community.