Debut:  June 9th, 2016 at The Raleigh Playhouse & Theatre in Beckley WV
Abomination On Bolt Mountain, set in a genre commonly referred to as Appalachian Gothic, is a play that explores regional themes such as perseverance, financial strife, religious fortitude, addiction, and family dysfunction. The production of AOBM marked the first time The Raleigh Playhouse and Theatre staged a play with a contemporary story line set in the coal country of Raleigh County and was also written, produced, and performed entirely by area natives.  A collaborative effort between the Playwright, JC Lacek, the Raleigh Playhouse & Theatre, with WV Collective Founders Jamie Smith & Jason Lockart, among others;  AOBM is in many ways the spark that led to the formation of Beckley Artistic Endeavors and the WV Collective.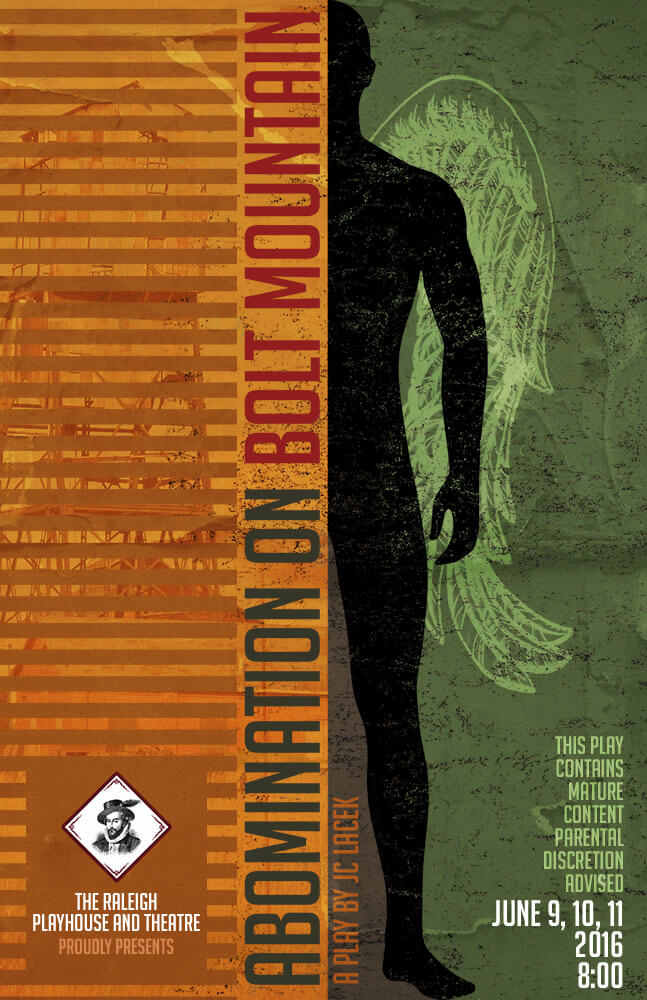 About the story: After the disastrous explosion at Piney Fork Coal Company in the fall of 2008, a miner, Billy Ray, finds himself crippled and unable to provide for his family. Riddled with guilt and convinced he was responsible for the accident, which took the lives of many men, Billy turns to liquor and pain pills. As his health and home life deteriorate, things turn even darker when Billy stumbles across a mysterious being in the forest in the dead of night.
Before debuting at The Raleigh Playhouse, Abomination On Bolt Mountain was featured as part of the 2016 Annual Greenhouse Theatre Festival in San Francisco, California.
A film script adaptation of AOBM is currently in development in collaboration with Marginal Mediaworks in Los Angeles.
Written by JC Lacek – Directed by George Bickey – Featuring actors Jamie Lee Smith, Sarah Dodson, Chris Cohenour, Colby Smith, Reanna Taylor, Brian Stover and George Bickey – Stage Management by Sam Hight – AOBM features original music by Raleigh County musicians – Billy's Lament by Leeroy Greene and Sprinkle Coal Dust On My Grave by Matt Mullins & the Bringdowns